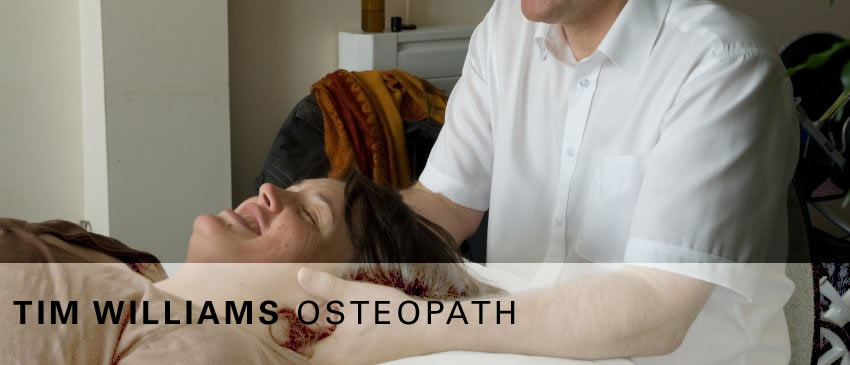 What to expect on my first visit

I allow an hour for the first visit. I will start by taking a case history. In order to make a diagnosis I will ask detailed questions about your current and past health. Occasionally even the most simple bad back has an underlying more serious cause and I do not have access to your medical records to be alerted to this possibility.

Will I have to undress

Osteopaths learn a great deal about the stresses that act on a patient's body by observing posture and seeing what happens when a patient moves. Therefore, depending on the problem, I am likely to ask for some clothing to be removed. Some ladies bring lightweight leggings to change into. I can leave the room while you change. If there is an anxiety around this issue don't hesitate to let me know.

What does the treatment involve

There is a spectrum of treatment approaches used by osteopaths. At one end of the scale an osteopath can use a quick movements to make joints click. At the other end of the scale is cranial osteopathy, a listening technique, where the osteopath may appear to be doing very little. My personal approach is towards this gentler end of the spectrum, patients are often surprised how so little seems to achieve so much. For more information on Cranial Osteopathy have a look at www.cranial.org.uk/

Will my medical insurance cover me

Osteopathy is covered by most insurance companies. Some individual policies may exclude manipulative therapy and some require a letter from your GP before the start of treatment. It is worth a phone call to your insurance company before treatment commences.

Do I need a referral from my GP

Osteopaths undertake a four year training. Much of this time is spent learning basic medical skills so that we are competent to make a diagnosis and , if necessary, liaise with your GP. There is, therefore, no need to see your doctor before visiting an osteopath.

Cancellation Please give at least 24 hours notice of a cancellation.